RETRACTABLE SLIDING SCREEN DOORS –
ORANGE COUNTY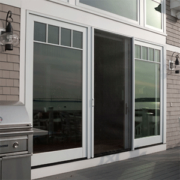 THE BEST MADE RETRACTABLE SCREEN DOOR AND WINDOW SCREENS ON THE MARKET
Pacific Screen Doors has installed many retractable sliding screen doors. We believe that the invisible screen door stands out from the rest!
Elegant, functional, and guaranteed for life are the retractable screens. Offered as a "hidden" or "roll" door and window screen system that's making conventional retractable screens obsolete.
The Phantom screen door offers a Smooth Control System to reduce screen door slamming. The handle automatically latches your screen when closed to prevent it from opening in breezy conditions. The screen is retracted out of sight by simply pressing the subtle thumb lever. This easy release button provides improved screen control and helps prevent the screen door from slamming into the housing. The Smooth Control System also features sidebar end caps with built-in lubricant, creating a smoother operating screen.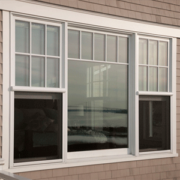 VIEW THE RETRACTABLE SLIDING SCREEN DOORS VIDEOS
Legacy Retractable Door Screen
Phantom Retractable Wall Screen
Phantom Retractable Wall Screen
Phantom Motorized Retractable Screen