PET PRODUCTS AND PET SCREEN DOORS – ORANGE COUNTY
We offer quality pet products for your screening needs from leading manufacturers such as Phifer, Active Window Products & Pride.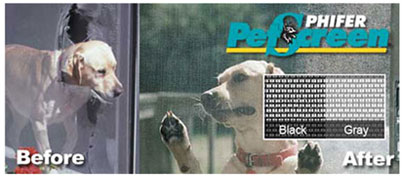 Pet Screen by Phifer
Has your dog or cat torn or damaged your screens? Pet Screen can replace insect screens on your doors and windows and is up to 7 times stronger. So it's more resistant to tears and rips from animals and still provides an insect barrier!
Pet Guards by Active Window Products
The pet screen door protector provides protection from your Pet's Claws from damaging your screens. They come in 2 styles, many colors and are the perfect pet screen door.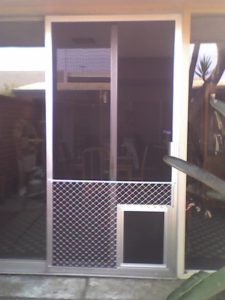 Stop getting up and letting your dog or cat out! Put a Pet Door in and they will be able let themselves out. Available in 4 sizes and 3 colors.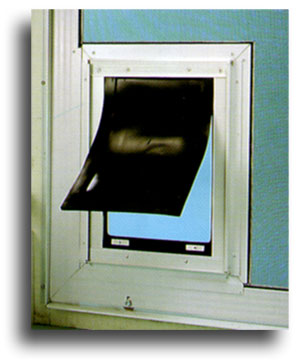 Best Pet Screen Doors in Huntington Beach, CA